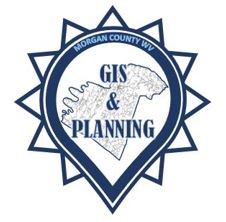 GIS and Addressing Department
Alex Moore, Director
77 Fairfax Street
Berkeley Springs, WV 25411
304-867-3133
amoore@morgancountywv.gov
The Morgan County GIS Department is responsible for the creation and maintenance of all GIS data within the county, except for parcel (cadastral) data. This includes, but not limited to: E-911 Communications, Office of Emergency Services, Planning and Addressing. We are responsible for updating the Morgan County portion of the State of WV Mapping and Addressing Website with all current feature class data as required by State Code. We are also in charge of street sign maintenance on any municipal non-state maintained road.
This office provides new addresses and address verification letters. The GIS Department is also responsible for creation of new roads and road name approvals through the County Commission. 
Our goal is to provide citizens, businesses, and government by developing, maintaining, and providing the most current, accurate geographical data in the county.
"Knowing where things are, and why, is essential to rational decision making" ~ Jack Dangermond, Environmental Systems Research Institute (ESRI)
Disclaimer: The data provided on both websites is prepared for the inventory of real property found within Morgan County, WV, and is compiled from recorded plats, deeds, and other public records and data. This data is for informational purposes only and should not be substituted for a true title search, property appraisal, survey, or for zoning verification. The information on this website is obtained from the Morgan County computer systems which are maintained for the internal use of the County. The County makes no warranty, expressed or implied, concerning its accuracy and completeness, and users are advised that their use of any of the data on this website is at their own risk. The County assumes no responsibility for any decision made or actions taken by the user based upon information obtained from this website. The user agrees that the County shall be held harmless from all actions, claims, damages or judgments arising out of the use of County data.