Office of the Circuit Clerk 23rd Judicial Circuit
Melanie Shambaugh – Circuit Clerk
77 Fairfax Street, Room 302
Berkeley Springs, WV 25411
Phone: 304-258-8554 Fax: 304-258-7319
Jury Call In Line: 304-258-7310
Hours: Mon – Fri 9:00am – 5:00pm
Email: melanie.shambaugh@courtswv.gov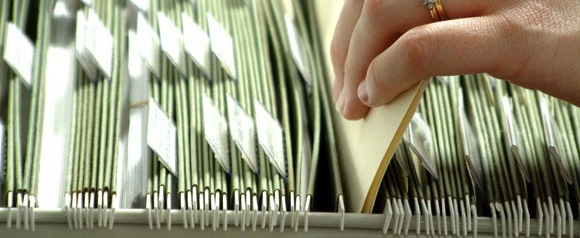 The Circuit Clerk of Morgan County is responsible for recording and maintaining all Circuit and Family Court records concerning the following:
Foreign Support Cases
Custody and Child Support Cases
Guardianships
Adoptions
Name Changes
Infant Guardianship/Settlement
Forfeiture
Civil Appeals
Civil Cases
Juvenile Cases
Divorce Cases
Restitution Payments
Court Appointment to Criminal Cases
Mental Hygiene – on call 7 days a week / 24 hours a day (304-258-1067)
Criminal Cases
Magistrate Appeals Civil and Criminal Felonies
Jury Duty ($40.00 per day plus mileage)
Juror Call-in Line: 304-258-7310 or toll free in WV 1-800-805-5661
The Circuit Clerk's office does not accept personal checks. All payments must be made in cash or by money order.
Please do not contact the Circuit Clerk's Office by phone for information regarding your divorce. No information will be given out. You must come in person with your driver's license to obtain that information. If you cannot come in person, you must send a notarized letter of authorization including a notarized copy of your driver's license. No information will be given out over the phone on mental hygiene, guardian and conservatorship, or juvenile cases. You must contact the Prosecuting Attorney's Office for all information on juvenile cases. No civil checks will be processed over the phone. You must come in person and request must be in writing.
Please keep in mind, the Circuit Clerk's office cannot provide legal advice. We are not licensed attorneys. If you would like to know an attorney in your area that specializes in your type of case, the West Virginia State Bar referral service is available at (304) 558-7991 or on the web at www.wvbar.org
If you are unable to obtain counsel and have legal questions you can call the State Bar help line at 1-800-642-3617 on Tuesday evenings 6:00 p.m. to 8:00 p.m. at no charge. See Circuit Court Schedule Of Fees